Best Stock Market Apps: You're finally ready to start investing in the stock market. But where do you even begin? Luckily, there are some amazing stock trading apps out there that make it easy for beginners to get started. These apps help you research stocks, buy and sell shares, track your portfolio performance, and more—all from your phone. Whether you want to invest in stocks, ETFs, options, or cryptocurrencies, the perfect app is out there waiting for you.
In this article, we'll review the top stock market apps so you can find the one that matches your investing needs and level of experience. Get ready to become the next Warren Buffett—or at least get started building wealth for the future through the stock market. With these apps, investing has never been more simple or accessible. Your future is in your hands, so start investing in it today with the help of technology. The stock market awaits!
What to Look for in the Best Stock Market Apps
When choosing a stock market app, there are a few key things to consider:
Functionality
Look for an app that provides the features you need like real-time streaming quotes, charts, news alerts, and portfolio tracking. Many free apps offer basic functionality, but you may need to pay a subscription for advanced tools and features. Consider how much control and customization you want over your experience.
Data and Alerts
The best apps provide accurate, real-time data and news alerts to help you stay on top of the market and your holdings. Look for an app that lets you customize alerts for price movements, earnings releases, analyst ratings changes, and other events that matter to you.
Cost
While some useful apps are free to use, many charge a monthly or annual subscription fee for full access to advanced tools, features, and trading capabilities. Compare the costs and features of different apps to find one that suits your needs at a price you can afford. Some brokers also offer free or discounted access to high-quality apps as a perk for customers.
Ease of Use
Look for an intuitive, user-friendly app with a clean, simple interface. It should make it easy to navigate, find information, customize your experience, and make trades quickly if desired. Complex apps with steep learning curves and cluttered layouts can be frustrating to use and may discourage you from actively engaging with the market.
Also Read :- Understanding Different Types of Investments and Their Risks
Security
For any app where you enter sensitive financial information, security is paramount. Only use reputable apps that employ strong encryption and multi-factor authentication to safeguard your accounts, personal data, and money. Check reviews and ratings to ensure an app has a proven track record of keeping customer information secure.
With so many stock market apps now available, doing your homework will help you find the best solution to fit your unique needs. Compare a few options, read reviews from other users, and consider signing up for free trials to help determine the right app for your investment style.
Top Stock Market Apps for Beginners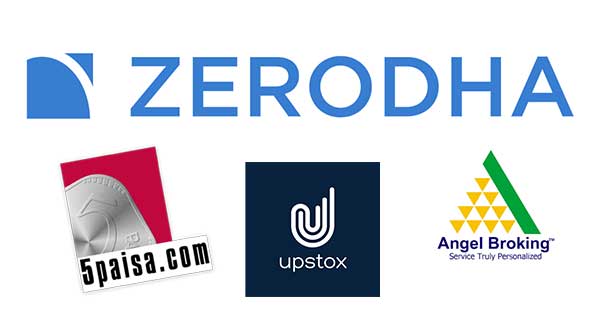 If you're new to investing in the stock market, the array of apps and tools can be overwhelming. Here are some of the top stock market apps for beginners to consider:
Robinhood
This popular free stock trading app is ideal for new investors. It has an easy-to-use interface and provides free stock trading without any account minimums or commissions. You can buy and sell thousands of stocks and ETFs. Robinhood is available on iOS and Android.
Stash
Stash is another great option for beginners. It helps you build a diversified portfolio based on your financial goals. You can start with just $5 and Stash will recommend a portfolio of ETFs and stocks. They provide investment guidance and education along the way. The monthly fee is $1/month for balances under $5,000.
Acorns
If you want to invest your spare change, Acorns is perfect. It rounds up your daily debit and credit card purchases to the nearest dollar and invests the difference in a portfolio of ETFs. You can start with just $5 and Acorns provides retirement account options as well. The fee is $1/month for accounts under $5,000.
With user-friendly apps like these, you'll be on your way to building wealth in the stock market in no time. Take it slow, do your research, and start with a small amount of money you can afford to risk as you learn the ropes of investing. The key is just to get started!
Advanced Stock Market Apps for Active Traders
Once you've gotten the hang of trading stocks with basic apps, you may want to upgrade to something more advanced for active traders. These robust platforms offer tools for in-depth analysis, customization, and efficient order execution.
Thinkorswim
This popular app from TD Ameritrade is free to use and offers an impressive set of tools for active traders. You'll find real-time data, charts, screeners, and technical indicators to help identify opportunities. Thinkorswim allows you to customize charts, create saved layouts, and set up alerts. It also provides education and insights to improve your trading skills. The slick interface and customization options appeal to day traders and high volume investors.
Interactive Brokers Trader Workstation
For sophisticated traders, Interactive Brokers Trader Workstation (TWS) is a top choice. This advanced platform lets you trade stocks, options, futures, forex, and more across global markets. TWS offers customizable charts, scanners, algorithms and trading automation tools using the Interactive Brokers API. Backtesting capabilities allow you to evaluate your trading strategies. While the platform has a steep learning curve, it is considered an industry leader for active and professional traders.
Lightspeed
Lightspeed is designed for professional stock, option and futures traders. It delivers low-latency, real-time market data and order routing. The highly customizable interface lets you set up multiple charts, scanners and alerts. Advanced tools include basket trading, trading automation via APIs, and backtesting. Lightspeed also provides a virtual trading simulator so you can practice your strategies risk-free. Traders praise Lightspeed for reliability, short order execution times and dedicated support. Fees for the platform are on the higher end but suitable for frequent traders.
These sophisticated stock market apps take time to master but provide active traders with a competitive edge. Do your research to determine which platform matches your trading needs, skills, and budget. With practice, you'll be executing orders and analyzing the markets like a pro in no time.
Best Stock Market Apps for Research and Analysis
When researching and analyzing stocks, the tools you use can make a big difference. Here are some of the best stock market apps for getting started:
Yahoo Finance
This popular free app provides real-time stock quotes, charts, breaking news, and analysis. You'll find details on public companies, ETFs, mutual funds, futures, and bonds. Yahoo Finance also offers tools for tracking your own portfolios and watchlists to monitor stocks you're interested in.
TD Ameritrade
TD Ameritrade offers a full-featured mobile app for trading and research. Along with standard stock information, you get third-party research reports, analyst ratings, and price target forecasts. The app provides screeners to filter stocks based on criteria like industry, market cap, volatility, and more. You can also access educational resources to strengthen your investing knowledge.
Stock Trainer: Virtual Trading
Want to get experience trading stocks without risking any real money? The Stock Trainer app lets you practice with a virtual portfolio. You're given $100,000 in virtual cash to build positions in over 10,000 US and Canadian stocks. Track how your picks perform over time and compete on public leaderboards. This hands-on tool is ideal for new investors learning the ropes.
Seeking Alpha
Seeking Alpha aggregates opinions and analysis from thousands of contributors—professional and amateur investors alike. The Seeking Alpha app provides access to all this crowdsourced content, including long-form analysis, quick takes on market news, transcripts from earnings calls, and more. You'll get diverse perspectives on stocks, ETFs, markets, and investing strategies. The content quality varies but can uncover some valuable insights.
Using a combination of these tools will give you a well-rounded view of the stock market and help strengthen your knowledge as an investor. With practice and experience over time, you'll gain valuable skills for researching and picking winning stocks.
Choosing the Right Stock Market App for Your Needs
When choosing a stock market app, think about your needs and level of experience. The wide range of options can be overwhelming, but focusing on a few key factors will help you find one that suits you best.
Your investing experience
If you're just getting started with investing, look for an app geared toward beginners. Options like Stash, Acorns and Robinhood offer simple interfaces and educational resources to help you learn the ropes. More advanced traders will want an app with tools for analyzing stats, charts and reports, like TD Ameritrade, E*TRADE or Charles Schwab.
Available assets
The assets an app offers refer to the types of investments you can buy and sell, like stocks, ETFs, options, bonds, etc. If you only want to trade stocks and ETFs, most major apps will work. However, for options trading or more complex strategies, choose an app like tastyworks, TradeStation or Interactive Brokers. They provide access to a wider range of assets as well as tools for analyzing potential trades.
Fees
Compare the fees charged by different apps to find one that won't cut into your profits. Many apps like Robinhood, Webull and M1 Finance offer commission-free stock and ETF trading. However, they may charge fees for broker-assisted trades, paper statements or wire transfers. Apps for active traders like Interactive Brokers charge low commissions but often have higher account minimums and more complex fee structures.
Ease of use
Look for an intuitive interface that makes it easy to navigate the app, view your positions, make trades and access data and news. Well-designed apps like E*TRADE, Ally Invest and Fidelity provide a great user experience for beginners and experienced investors alike. More advanced platforms may have a steeper learning curve but offer powerful tools once you get familiar with them.
The app you choose depends on your investing goals and needs. Do some research to find the right balance of features, assets and costs that will set you up for success in the stock market.
Conclusion
So there you have it, a look at some of the best stock market apps available today to help you invest on the go. Whether you're a seasoned trader looking to analyze stocks in real-time or a new investor wanting to dip your toe in the water, these apps provide an easy way to buy and sell stocks right from your phone or tablet. Take your time exploring each option to find what works for your needs and investment goals.
Read also : Empower Your Online Journey with GoDaddy